It's snowing again. We are supposed to get 5 to 9 inches of snow today. It started as ice in the middle of the night and transitioned to snow early this morning. It's supposed to snow most of the day. I've got plenty of things to watch on my DVR.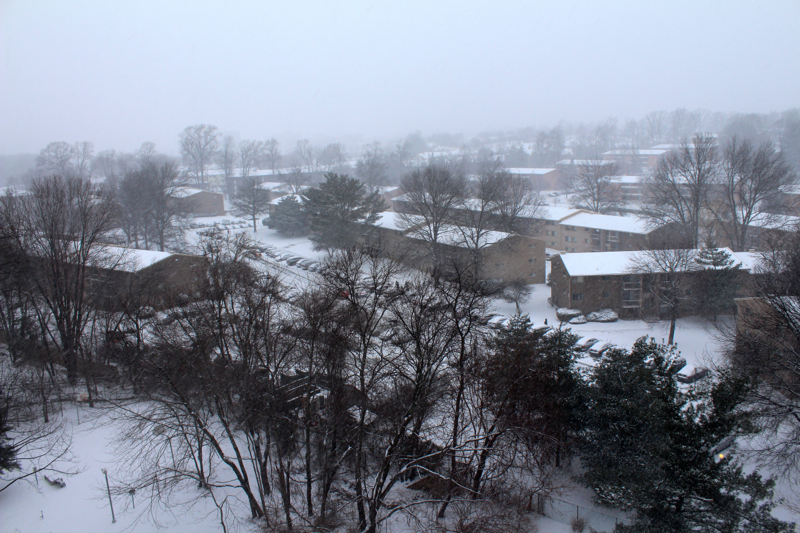 In other news, I really enjoyed the Oscars last night. Ellen did an amazing job keeping things going and funny. She tweeted a picture out that quickly became the most re-tweeted tweet in history. I retweeted it too just to be part of the fun. I didn't see any of the movies that were nominated but I did pick 50% of the winners correctly. I do want to see several of the movies and I probably will in the months to come.
Update: The snow finally stopped around 3:00 PM. In the end we got between 6 and 7 inches of snow. During the heaviest snow, I shot some video. Here's what I saw.