Today I ran some errands. When I was bringing the stuff through the garage I saw this bird on the railing. It's a Northern Mockingbird. He just sat there and let me take his picture. I used my iPhone so it's not the best picture but you can see him though.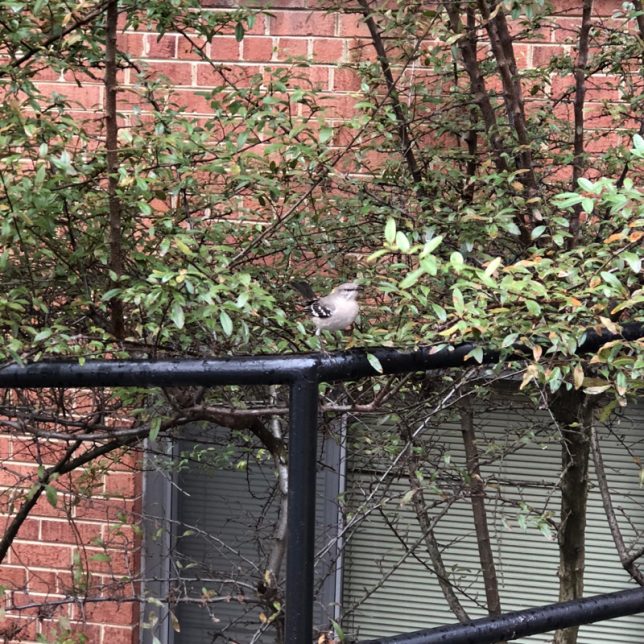 The rest of the day I spent cleaning an old Apple keyboard. I took that thing apart and cleaned every key. You can see how filthy it was. It took forever but the keyboard is like new now.
2.24 miles indoors today.