Today I went to lunch with a bunch of ladies I used to work with. We went to Panera Bread and I just had a sandwich. Just like yesterday it was fun catching up with these ladies at lunch.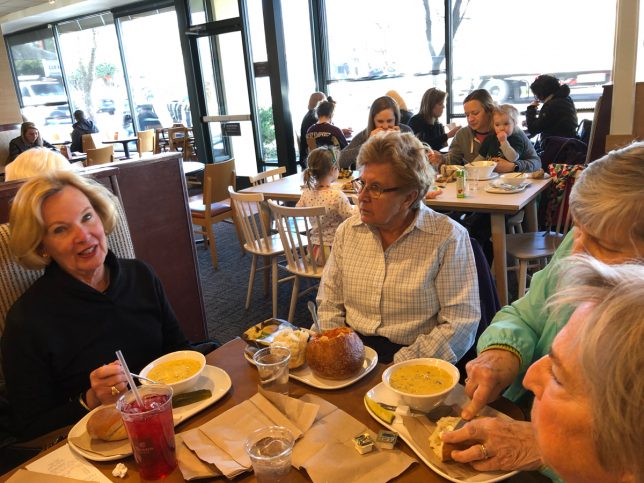 After lunch we went to school for Louise Archer Day. This is an annual event to celebrate the life of our school founder Louise Archer. We also celebrated the life of Judy Azzara who was the principal at the school for almost 25 years. She passed away last year of cancer. Her death was really rough at the time because several other people died of cancer or got cancer last year who all worked at Louise Archer. It was a really emotional event. I really enjoyed it. It was the 79th year of the school so next year will be an even bigger event. I'll definitely be attending.
Here's a video of the sixth grade singing their rap.


Today I walked 2.57 miles.