This evening we went to Chef Geoff's for our date night dinner. It was delicious.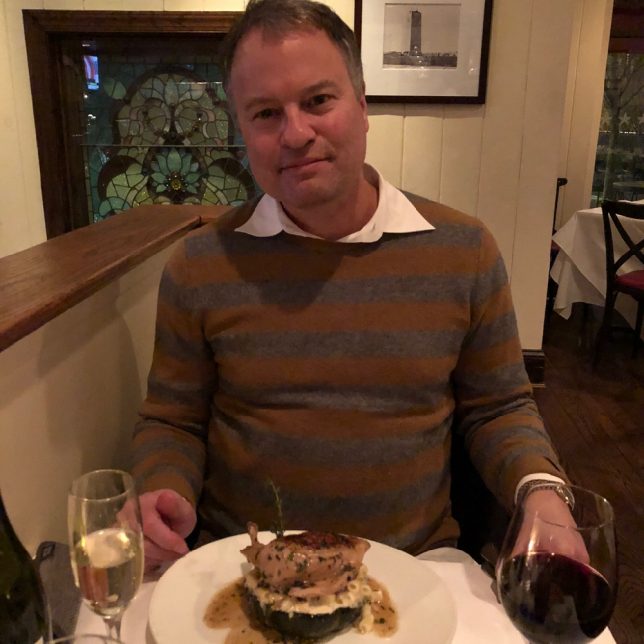 1.29 miles today.
2.76 miles today. I went so far because I counted the distance from the car to the restaurant for date night dinner. We went to 2 Amy's for pizza. It was good! We had a nice bottle of wine can caught up on the date. It was a lovely evening.
Today I got lazy again and didn't walk. We did go out to date night dinner at Martin's Tavern in Georgetown. We had a lovely evening. We even went out for another glass of wine after dinner at Cafe Milano. SO I'll get back to walking tomorrow.