Today I decided to take a walk on the trail and look for birds. I didn't find any new birds but I did see some icy creeks. I thought it was beautiful.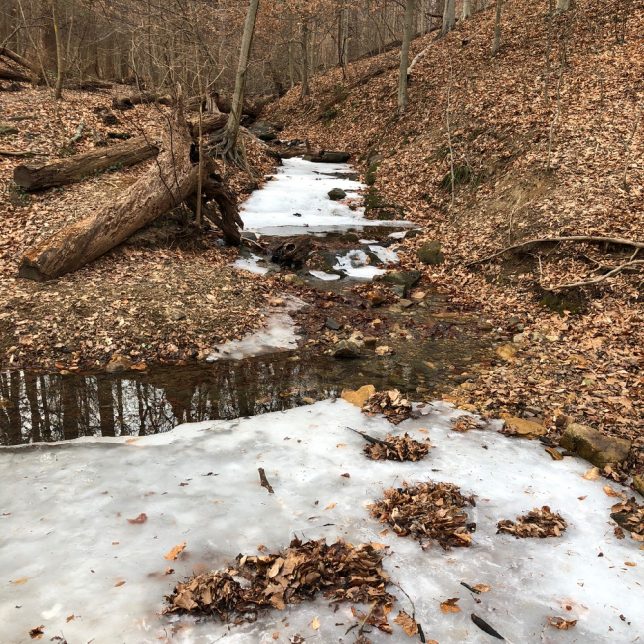 In other news our horrible president said this about immigration: "Why do we want all these people from 'shithole countries' coming here?" Can you believe this is the leader of the free world? What a shithole racist he is. I don't know how much more of this man I can take. Our country is so embarrassed by his words. It's so sad. He really needs to be removed from office.
Total of 3.65 miles today.