It's happening. The Trump effect is beginning. The country is in the midst of a horrible decline…in every aspect. Today it was the stock market. At one point it dropped 1600 points. The most in history. He's ruining everything. The Dow closed down 1179 points. The single biggest drop in history. There goes some retirement accounts. I blame it all on Trump.
In other news I have been working on another computer. I got this 17-inch Late 2006 CD iMac on eBay for 99 bucks. It is in great shape. However, when it was shipped the guy stuck tape all over it. I had to use WD-40 to clean all the sticky off it. Then I maxed out the ram and replaced the hard drive with a 60 gig SSD. This one wasn't nearly as bad as taking that eMac apart. And when I first plugged this thing in it began to stick like Indian food. So while I had it open to put the SSD inside, I cleaned it out really well. Now it's like a new iMac! It's fast and clean. I don't have much use for it though. Maybe I'll sell it on eBay and make some money. I don't know. We'll see.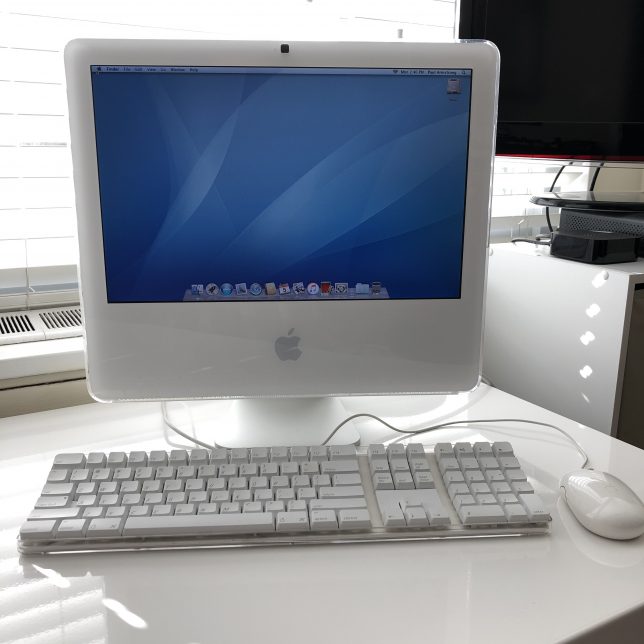 I walked 1.81 miles today.